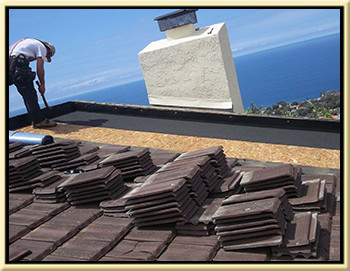 South County Roofing and Roof Repair Contractor for San Clemente, CA
South County Roofing proudly serves the residents of San Clemente as a licensed, bonded, and insured roofing contractor with a great reputation. We are the owner of the domain www.sanclementeroofing.com for marketing purposes only.
We own and operate many other roofing websites and domains through which we market our roofing services the greater Orange County area.
South County Roofing is a local roofing contractor serving all of Orange County and San Clemente. We are a roof repair only and we specialize in roof leak detection and extended roof repair warranties. We have been licensed with the CSLB since 1997 as South County Roofing and we are completely licensed bonded and insured. Our office is located in Lake Forest. We are local.
We have a total of four service reps that can come to your San Clemente home and estimate just about any roof repair item you may need. Our roofers average just under 20 Years of experience for each service representative and each one was first trained as a roof repair technician for at least FIVE years at South County Roofing. We have the best roofers you will come across and our extended warranties stand behind them
Our Concept We only have one specialty... Roof Repairs! We give you the best roof repair and roof leak detection services we can possible deliver. The specialized repair techniques developed by us allow us to offer a level of quality that is unmatched in our industry.
Our commitment to roof repairs and roof leak detection will not allow us to compromise our quality, cut corners, and we offer the longest and strongest Money Back Guarantee "No Leak" warranty here in San Clemente,CA. And, we have a great reputation.