San Clemente Leaking Roof Repair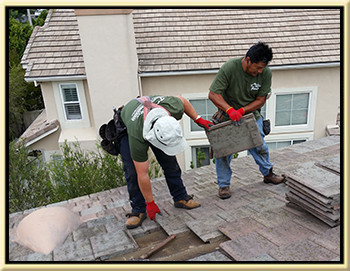 South County Roofing and Roof Repair is your local roof leak repair specialist. We are completely licensed, bonded, and insured with Workers Compensation and 2 Million Dollar General Liability Insurance.
And, we have a great reputation with our customers! We believe in customer service and do our best to give San Clemente residents service with a smile.
We have the roofing experience you need on your job to make sure it gets done right the first time. On June 26th we celebrated our 20th year on business with an active license with the Contractor's License Board the whole time
Tile Roof Leak and Repair Specialist
What makes us a tile roof leak and repair specialist you may ask? It is because all we do is fix and repair roofs in San Clemente. Unlike most roofing companies that will do just about anything for you we will not. We stick to what we know best and that is roof repair and tile roofs are our specialty.
Being that tile roof repair is our specialty we are typically able to fix your roof faster and very completive pricing. Sometimes we are even the cheapest option but, not every time. One thing we do offer that most roofing companies don't is a Money Back Guarantee if we can't fix your roof leak. Our roof leak repair warranties are some of the longest and strongest you will come across here in San Clemente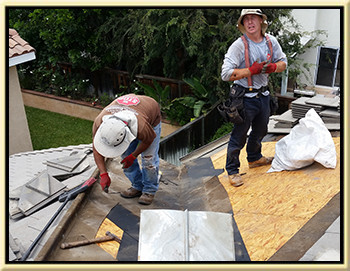 Roof Maintenance and Roof Repairs
If you are the type of customer that likes to keep your roof in good shape and do the necessary roof maintenance before it starts raining then give us a call.
We come out to your home and inspect your roof for free! Why for free you may ask? Because we do so much work here in San Clemente we don't have to charge for estimates.
We may have all the same costs and expenses as every other San Clemente Roofer has but, because we have excellent pricing and service we stay busy. And pass the savings on to you with completely free roof leak repair estimates
We can help you repair your roof leak and perform any roof tune work you need done and get your roof ready for the upcoming rainy season. This can prevent expensive roof leaks from occurring during the rainy season.
South County Roofing has repaired 100's of roofs here in San Clemente, Ca and it would be our pleasure to help you with any of your roofing or roof repair needs that we normally do.